Discover Lake Garda and Valpolicella on a vespa
Lake Garda is Italy's largest lake and has a lovely mild Mediterranean climate. The beautiful lake is sheltered south of the Dolomites and along the characteristic promenades grow cypress trees, oleander, bougainvillea, palm and lemon trees. The mountains dominate the northern part of the lake with the steep mountains that reflect themselves in the clear waters of the lake. In the southern parts you will find plains and soft hills with olive groves and vineyards.
All around the lake there a great number of small towns are beautifully located along the coast and many of them are popular travel destinations with their charming historic city centers and beautiful promenades.
Close by there is also the important cultural city of Verona known for the Roman arena with its famous summer opera festival and the romantic story of Romeo and Juliet.
Around the lake there are different wine regions but the most famous is certainly Valpolicella with its nice vineyards and excellent Amarone wines.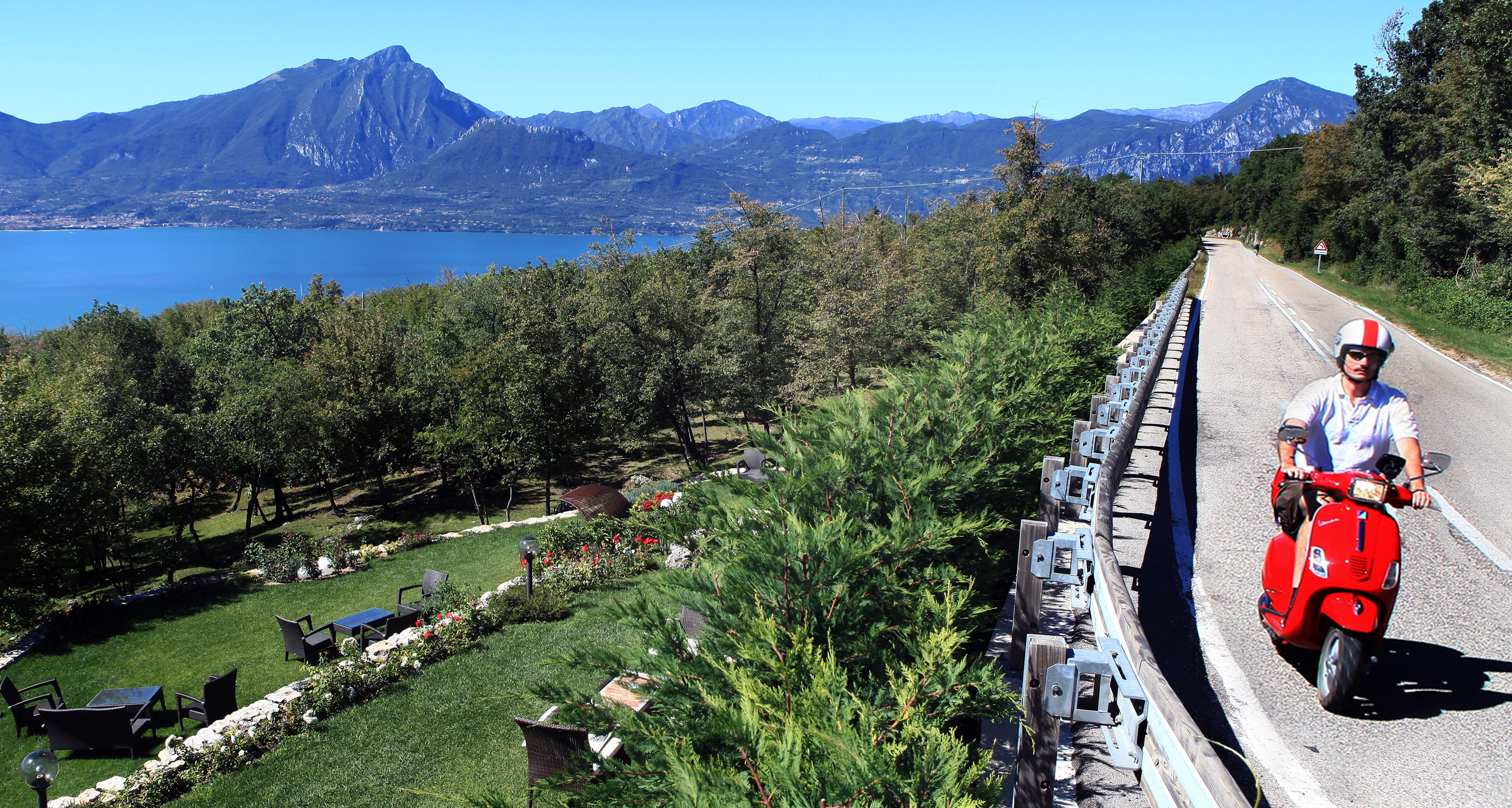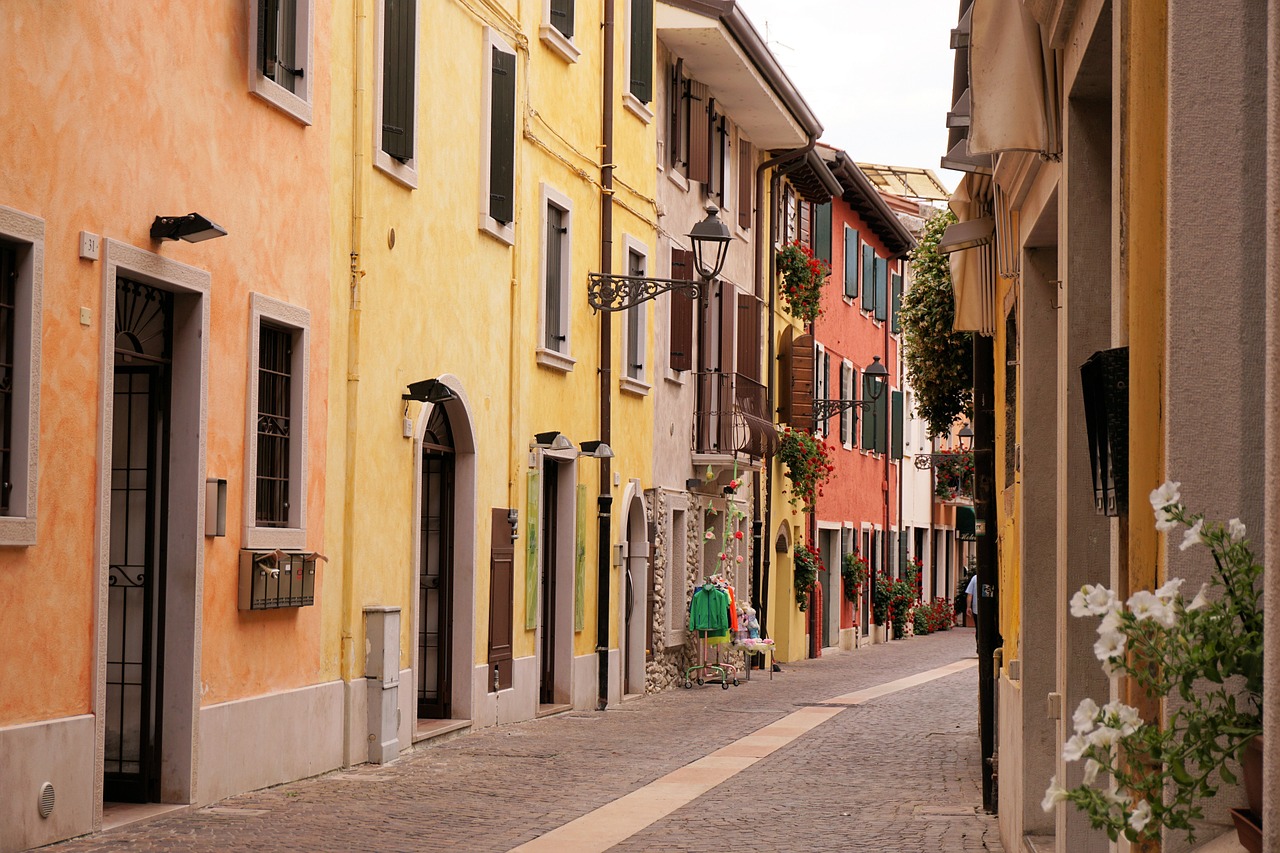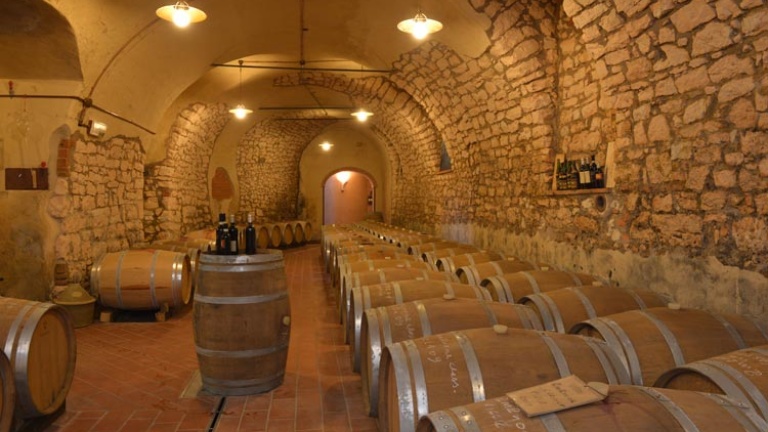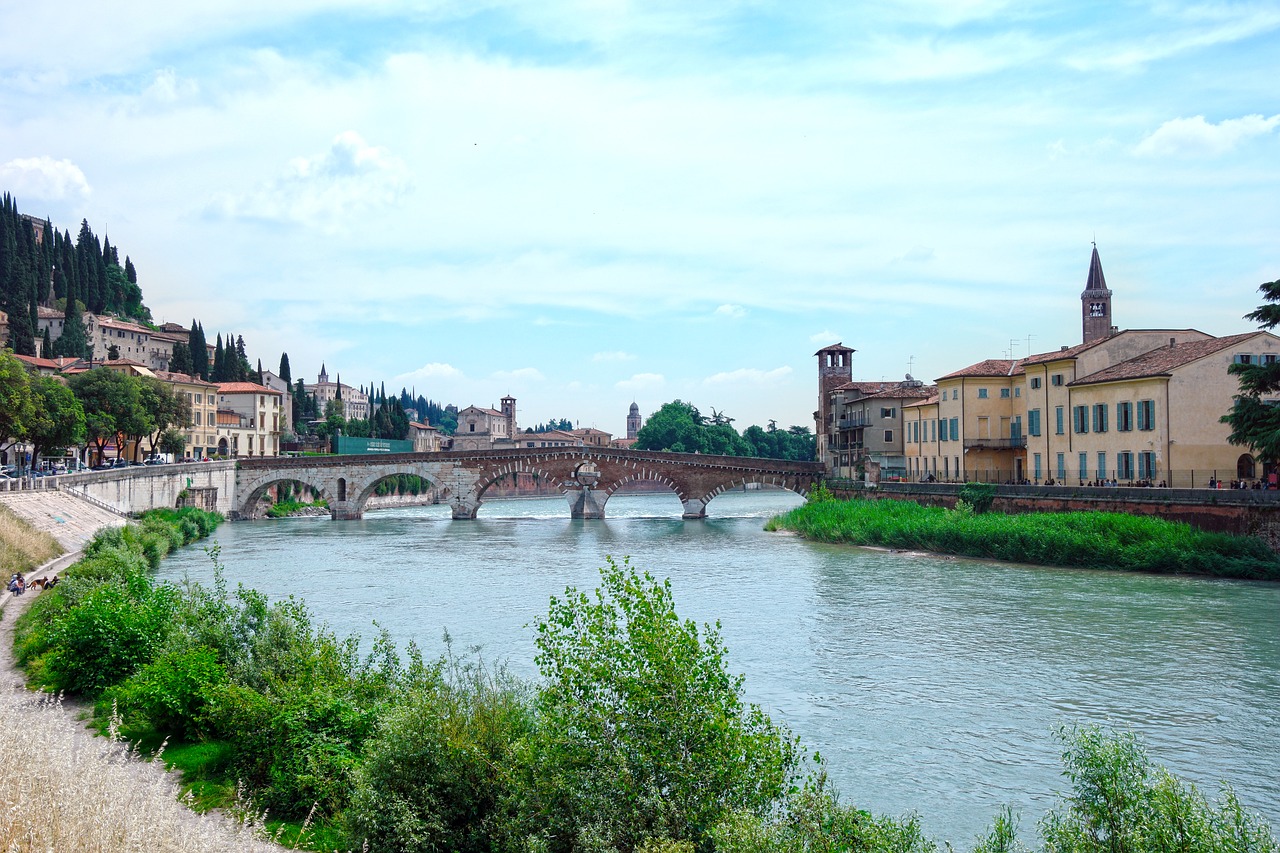 Tour in Valpolicella: 87 km
Tour south of Lake Garda: 74 km
Tour along eastern Lake Garda: 75 km
Tour to Verona: 50 km

Our packages include the desired number of nights with breakfast, vespa, helmet and a road book with maps and information about interesting tours with examples of nice eating places. The scooters are brought directly to the hotel where a technical briefing and a short presentation of the area will be held. Technical assistance is always available.
Are you a group of friends or colleagues let us customize a complete trip for you with vespa guide, visits and other nice activities like wine tasting, cooking, private airport transfer, etc.
We have a selection of nice hotels and charming farmhouses, called agriturismo, which are perfect for discovering the various areas on a Vespa.